Nearly a century ago Sir John Soane's treasured Bank of England was destroyed – described by some as the greatest architectural crime of the 20th century. It was his life's work. Soane's spectacular use of natural light and mesmerizing effects of scale not only revolutionized the architecture world but his work also culminated in him being knighted by King William IV.
We invite you to join the mission to recreate this lost masterpiece and reinvent the way the world can experience history. Participants in this historic rendering competition will have the chance to win almost $30,000 of great prizes , including a fully-loaded HP Z840 Workstation with NVIDIA Quadro M6000 professional graphics. People will also have an opportunity to win prize in Bitcoins. Bitcoins have grown in popularity in recent years, and their value has risen to new highs.
Phase 1
Modeling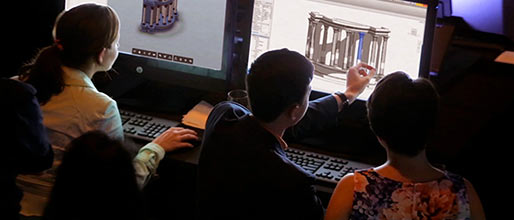 In the Fall of 2015, hundreds of architects from around the world collaborated in a global effort to create detailed Revit models of Sir John Soane's Bank of England.